@GreyLord
@Bandit666
@Beaumains
@Bigballgag1
@mrjones2009
@wolfman
@slackywacky
@nayte4767
@Pantyhose971
@TayDay95
@TomYi
@NotSeen
@banshee
Thank you
@Bandit666
I am glad you liked the interactions
Three days later, somewhere at the Ligurian Coast, Italy, morning: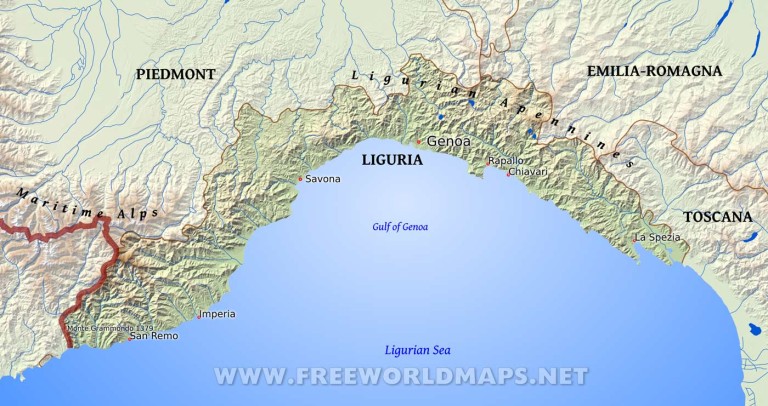 Map of the Ligurian Coast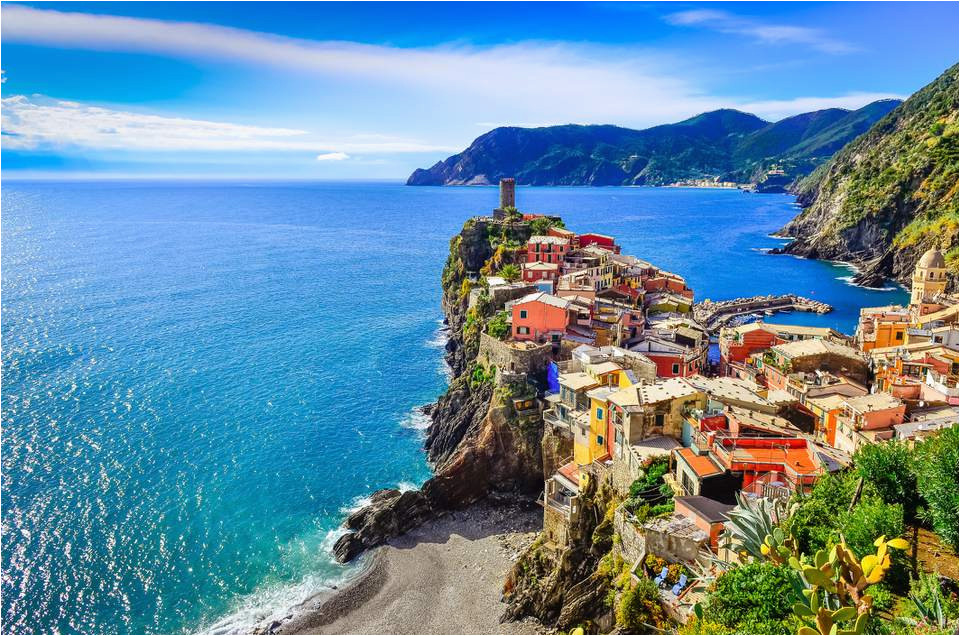 Hayley enjoyed the view on the bright and blue Mediterranean Sea 100 Metres from her seat, there somewhere a few miles away laid Mystery Island, as she called the Island to herself.
After wrapping up things in Austria, Christine and Friends had relocated to a small Village at the Ligurian Coast. Not the Village which served as relay station between Mystery Island and the Mainland. The Risk that their group would raise suspicions or that they would encounter someone who would recognize Kirsty was too great, so they had opted for a different approach.
The Villa they had chosen was located well outside the small Village. Organizing the equipment, they would need to infiltrate the Island had taken some time too. Hayley felt some anxiety, being again so near to the Island had made her slightly nervous.
Kirsty obviously sensed the Mood of her Friend "You have doubts if this is the right thing to do?"
Hayley shrugged: "That´s not it, not exactly at least. It is the right thing to do, sure, but I feel like an inmate who returning to his Prison Cell, that he had just escaped from."
Kirsty nodded "I get that for me it is a little different, but not much: We have to leave all those thoughts behind us, when we go on that mission"
Hayley nodded and pulled herself together "Let's go inside the others are waiting" and Kirsty followed her.
As they entered the others fell silent, sitting around a rectangular wooden large table. At the wall an aerial view of the Island was projected which showed the Island completely, the Training Facility, the landing Strip, the main complex.
They had agreed that Kirsty and Hayley would deliver the briefing, since they possessed invaluable first-hand knowledge. As Crawford´s former second-of-command, Kirsty´s input would be a great asset. At Times her fall from Grace still nagged at her. So Kirsty looked forward to pay her former Boss – and Friend a visit.
Kirsty cleared her throat: "We have to assume that Elizabeth knows by now that her pal von Winterfeldt is out of commission and knowing her, we have to assume that she will take additional security measures."
Hayley seconded: "If Elizabeth Crawford is anything, she is a control freak and she will leave nothing to chance. She probably expects us to choose the way Gabriella and I left the Island, when Kirsty helped us to escape." Hayley looked at Kirsty, who continued.
"So we will choose a different approach, we will land here" a small red dot appeared at a small cove, a few hundred metres away from the main complex. "We will have to cross the distance speedily, but there are many olive trees and bushes, the typical Mediterranean Maquis, which will give us good cover."
Sarah McKenzie took a closer look at the Terrain: "Sounds good to me. Security measures?" she asked Kirsty.
"All Security is guarded from the Control Room here" another map appeared, showing a floor plan. "Normally there is only one Guard at the Night Shift." Kirsty continued, but we have to assume that Harper has beefed up the Security. That is what I would do and Harper, despite her character flaws, is no Idiot." an evil smile curled Kirsty´s full lips.
"So we have to clear the Control Room first." Anna interjected.
"Basically yes" Hayley agreed, but before we go for Crawford we should take out some other Staff, the Persons most loyal to Crawford.
"How many Persons we are talking here?" Chris asked
"We should at least take care of …" Hayley looked at Kirsty, who responded "Harper, Yelena and Kendra. The Rest we can deal with. I think, Hayley and I can persuade them not to take action and we have an additional advantage. Crawford is not fond of Fire Arms, so the Guards are usually not armed."
Kate raised her Eye Brows: "That sounds not very professional to me"
"Look at it this way" Hayley explained "Usually they are not necessary. Crawford has taken much care to conceal the existence of the Island. Only very few people knew about its location and what is going on there. To the outside World it does not exists."
Kate still looked a little doubtful, but nodded. "That would make our job a whole lot easier."
"Do we know how many "Guests" are housed on the Island besides Personal?" Chris posed another Question. Kirsty and Hayley exchanged a look:
"As far as we can tell? Six" Kirsty offered "But we should concentrate on Crawford, we do simply not have the resources, to rescue all damsels in distress."
Chris nodded: "Agreed, but maybe we can come up with a different solution for that problem I think we should at least try to free them, we will talk about that later. I am open for Suggestions - continue if you please Hayley and Kirsty."
After being abducted herself Chris seemed inclined to go to any lengths to rescue fellow damsels in distress.
"When we have secured the Control Room, we will secure Harper, Yelena and Kendra, while you" Kirsty nodded at Kate, Anna and Chris will go for Crawford and have a little chat with her."
"I can hardly wait" a wicked smile curled Chris´ lips. "I think it has been a while since Mrs. Crawford had the pleasure to be confined nice and comfy!"
Mystery Island, a small cove around Midnight:
For this time late in the Year, the sea was calm. It was a dark starless night. The low surf rushed softly against the shore, in its slow eternal rhythm. Except the usual sounds of sea and night, nothing could be heard.
Out of the pitch black darkness two black Zodiac Futura Commando Boats slowly emerged, propelled by paddles to the shore. The rowers timed their strokes with the waves to mask the soft swish they made. As soon as they made landfall, several Figures jumped over board and pulled both boats up the Shore.
Then the newcomers regrouped at the beach. All seven wore black combat suits with integrated body Armour and full Visor Helmets. One of them had slung the traditional daisho of a Samurai slung above her back.
One of the group took the lead, the others following in single file, the last one, bringing up the rear, carrying a Sniper Rifle. They followed the leader up a small trail, which lead them up a shallow gorge. All of them moved with the precision of trained Professionals, minding their step, not to kick lose any stones or gravel.
When they reached the top of the Cliff the typical Maquis stretched all around: Lots of small bushes, Olive Trees, cork oaks. The scents of the Mediterranean filled the air with their spicy scent.
Kirsty took a second to get her bearings then signalled the others to follow her. The trees and the bushes provided them with good cover, but they moved forward with utmost care. One could not be too careful. Stealth was the order of the day. Nevertheless they covered the Distance to the Main Complex in good time.
In thirty metres distance from the Building they took cover behind a couple of bushes and watched. Kate looked through her night glasses. The Complex lay silent. Lights were already out. "There!" From the right Kate could see a Guard, checking her surroundings carefully. From the other side another Guard came nearer. The two met in the middle and turned and began another round.
Chris and her Companions observed the guards for another thirty minutes, to be sure that there were only these two guards. Kirsty made some calculations: They would have ten minutes to take one guard out, before the other one would appear on the Scene. She motioned Sarah and Anna to follow her then crossed the distance to the Main Building.
Andrea's Senses were on high Alert. They had been told by Harper to be extra vigilant. But so far nothing had happened and she relaxed somewhat, she turned the Corner – and froze: Before her stood a smiling Kirsty: "Hey Andrea!"
Andrea looked at her former Commander in utter bewilderment, so that she did not register the movement behind her. Two strong Arms grabbed her from behind, another hand pressed a saturated cloth on her face. Out of reflex she opened her mouth to scream, only to inhale a healthy dose of the potent drug.
A soft voice whispered in her ear: "Do not fight it my dear, just breath nice and slowly." Only then her training kicked in and she began to struggle. But her two attackers, it must be two, held fast. Andrea knew she fought a losing battle, but she thought nevertheless, held her breath.
But the more she struggled, the sooner she would have to breathe. The tight grip around her abdomen caused her to open her mouth and breathe in and that was the beginning of the End. The Chloroform sapped her strength, she felt her limbs tingling. Then it was over.
One Minute later Anna let the unconscious Andrea glide carefully to the floor. "She put up quite a fight" the Russian whispered to Sarah. "Let us secure her, we have only five Minutes, till the other Guard shows up" the Canadian admonished her Companion.
They set to work, quickly and efficient. Hogtying the unconscious Andrea with Zip Ties, Anna pressed a large nerf ball with a zip tie through its centre, in her Mouth then Sarah secures the zip tie tightly behind her neck. Kristy hold up two Fingers: "Two Minutes". They left the hogtied Andrea lying on the floor, so that the other Guard would stumble across her.
Vernie stifled a yawn. So far the night shift had been uneventful. They had been told to be on her guard at all times, but not why. Vernie suspected it had something to do with Hayley and Kirsty. Both had gone AWOL after completing the Mission, but why should they return to the Island? Nobody who knew their Boss would do that willingly, Crawford was known for holding Grudges.
She rounded the Corner. No Andrea. "Here." she heard a soft whisper and turned around: "Kirsty?" Vernie stared in disbelief at the sight before her. On the floor laid a tightly hogtied Andrea. Next to her stood a smiling Kirsty. In the same second she was grabbed from behind by two very strong Arms who held her with an iron grip. While another Attacker pressed a Cloth tightly on her face. Her first Attacker lifted her of the Ground.
Five Minutes later Vernie laid next to Andrea, equally hogtied and gagged and unconscious on the floor. Sarah and Anna searched them quickly and found a set of Key Cards.
"What are these for?" the Russian asked.
"With those Cards we can get access anywhere in the House." An evil smile crossed Sarah´s lips: "What a Pity, so we won´t have to break in."
"Exactly" Kirsty nodded. "Let us move those two out of sight we do not want somebody stumbling accidently across them."
10 Minutes later:
Hayley hold her breath as Kirsty inserted the Key Card into the slot next to the Main Entrance. The light switched from red to green. They entered the deserted Entrance Hall. Hayley gestured Sophie and Kate to follow her. They would go for the Control Room, while the others would take out Crawford´s Staff.
"This is unsettling" Hayley thought, as they silently moved along the empty floors, the rubber soles of the boots made no sound on the carpet. Hayley peered carefully around the Corner: Outside the Door stood one Guard. Hayley lifted one finger. Kate and Sophie nodded. Slowly and carefully Hayley took the Tranquilizer Gun out of her Holster. She gestured Kate who stepped around the Corner.
The Guard seemed to have sensed something because she turned around and froze, when she saw Kate, who had removed her Visor Helmet. "Who are you?" she demanded.
"Sorry, I got lost, could you please help me?" Kate asked innocently. The Distraction was all Hayley needed, who fired the Tranquilizer Gun, which hit the Guard squarely in the chest.
Kate rushed at her, before the unconscious Woman could hit the Floor and let her glide carefully to the down. They waited for a moment but nothing happened. Kate gestured Hayley and Sophie to take position left and right of the door, then she yanked the door wide open and they rushed at the unsuspecting Woman, Vernie as Hayley noticed, supervising the screens in the Control Room. Surprise was total. Hayley and Sophie grabbed the woman, while Kate pressed a saturated cloth on her face. Two Minutes later it was over.
"Let us secure them" Hayley told Sophie and Kate. They hogtied the two with Zipties and gagged them with nerf balls and zip ties. To keep them docile, they gave them an extra dose of tranquillizer
Hayley spoke in her Mike: "Adler 1 for Adler 2"
"Adler 2" Chris replied.
"Control Room secured."
"Adler 1 out."
"Perfect" Hayley heard the smile in Chris Voice. "Be on the lookout!" the Pianist continued. Will do" Hayley replied. She turned to Sophie and Kate: "Now we wait."